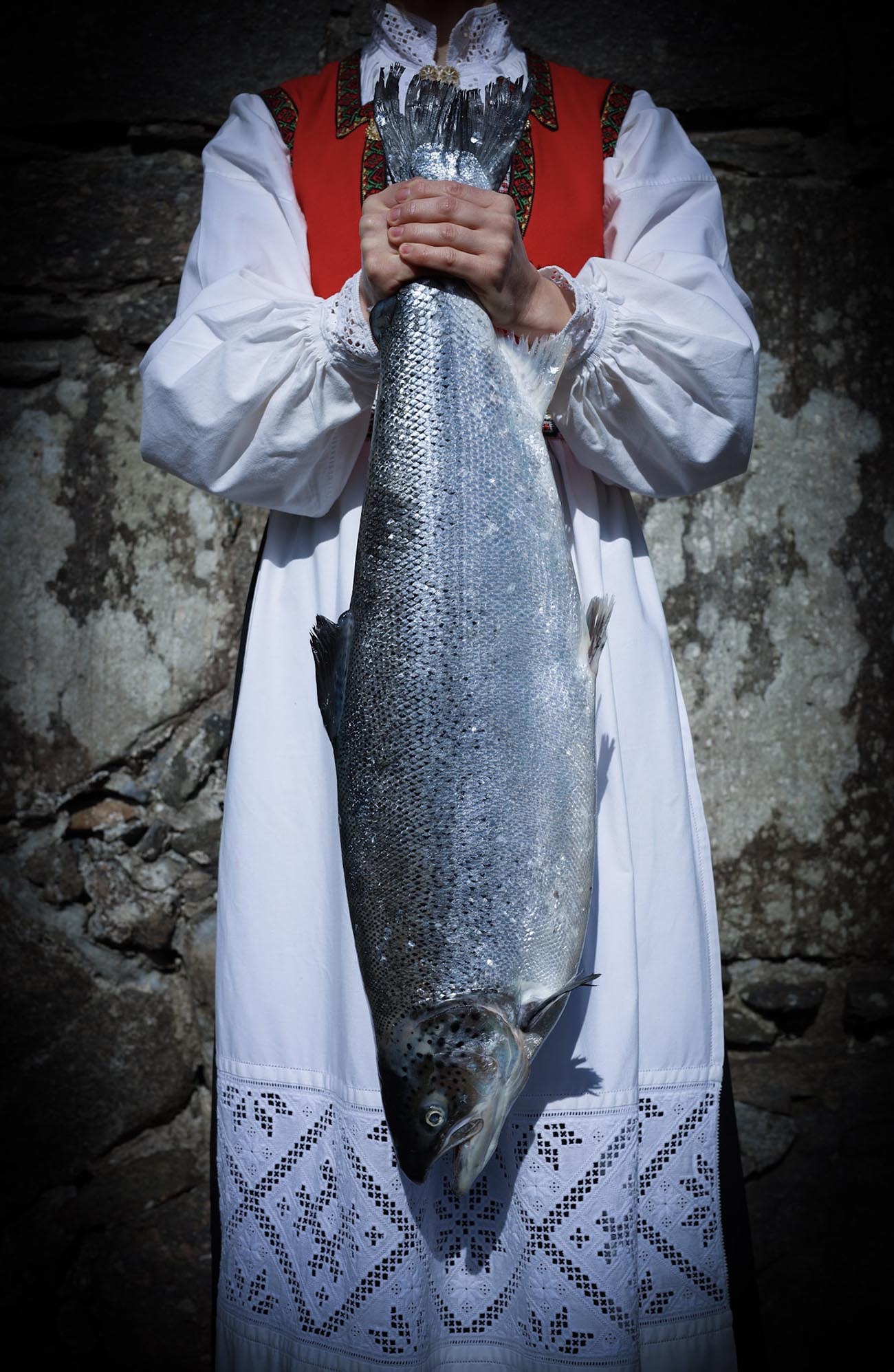 On the west coast of Norway, on the island of Halsnøy, you find the home of Kloster Laks – a fish producer who specializes in cold smoked salmon.
Kloster Laks translates to "Monastic Salmon" and refers to Halsnøys old Augustinian Monastery built in the 10th Century. The old Augustinian tradition of smoking and curing fish was a hands-on process quite similar to how Kloster Laks performs it today.
First class fillets of salmon are placed on a bed of salt to draw out moisture. This for preserving purposes and giving the fish a balanced, salty taste. The salmon fillets are then rinsed and hand-dried before being marinated with our different flavours – natural, Barkesten Gin, juniper and chili. The fillets are set to rest to absorb the flavours before smoking. The salmon is cold smoked with oak shavings and juniper shoots to create a deep, smoky finish. The smoking process takes about 10 hours, and holds a temperature of less than 25 degrees. After smoking, the fish needs to rest again to really set the smoky touch. The finished product is then prepared and packed for delivery to you – a colorful, tender and tasty fillet of smoked salmon.
Only the best ingredients are used, and together with the old, traditional approach it sets the foundation of quality and exclusiveness.
Kloster Laks – a product of quality handmade for you.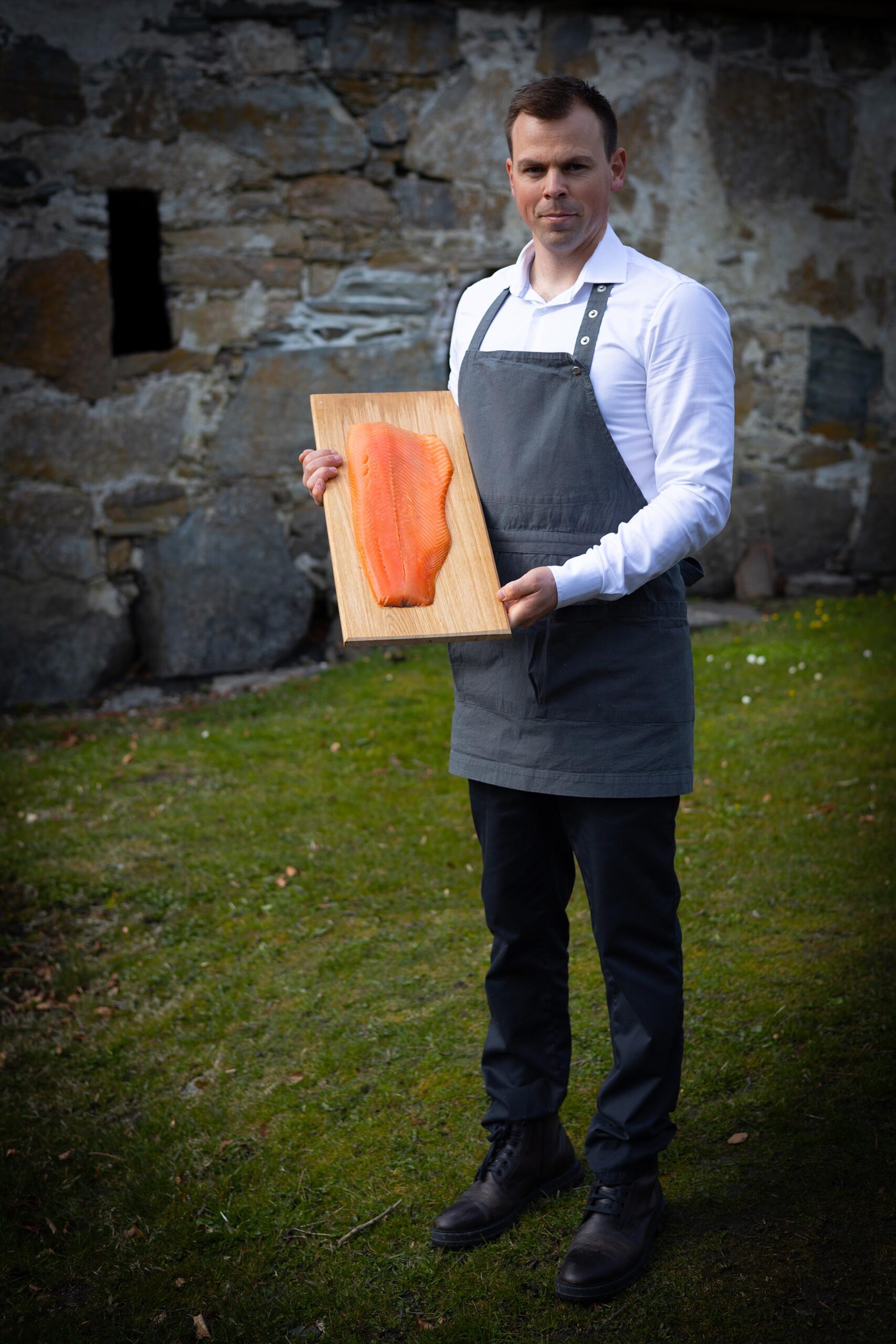 Our smoked salmon comes in four intriguing flavours – the natural one which speaks for itself, the one marinated in the world-famous botanical gin from Bareksten, the juniper one with a touch of piney flavour and pepperiness, and the chili one with the exciting spicy tingle.